A world premiere exhibition of boldly-artistic multifunctional solar panels, taking place both online and on-site.
When Art-Works
Art, science? Finally, aren't these two different fields the result of the same process of exploration and understanding of the world? And what are solar technologies doing in this context?
The progress made in Europe and worldwide in this industry now make it possible to combine aesthetics, performance and efficiency. In this exhibition, the industrial objects you discover have their place in a gallery, since their aesthetics astonishes, questions and redefines the role and possibilities of architecture.

The Be-Smart project has received funding from The European Union's Horizon 2020 research and innovation programme under grant agreement No 818009.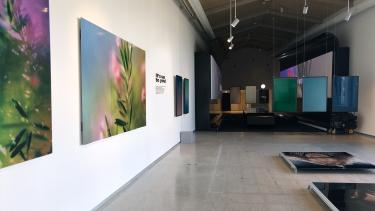 Welcome to the world of energy-positive glazing (EPOG)
Watt is Art is the result of an initiative conceived by Compáz, partner of the Be-Smart, an EU research project that aims to step up the deployment of building-integrated photovoltaics (BIPV). The exhibition demonstrates that photovoltaics can be used directly in building and renovation projects, serving as construction materials in their own right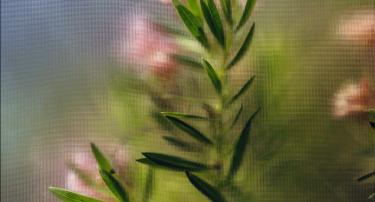 The technologies allowing the integration of images on solar panels which can now be invisible and can easily integrate anywhere. Solar energy can now be seen as a new artistic medium that can stimulate creativity and contribute to a more responsible society.
Photo—Synthesis Serie demonstrates technologically and artistically the power of the sun. Plants convert sunlight into chemical energy thro ugh a process known as photosynthesis. Solar panels convert sunlight into electricity. Both produce energy.
©photography by David Hartwel
The colourful solar panels presented at the Watt is Art exhibition, which took place in Lausanne from March 26th to April 24th, 2021, challenge visitors' existing notions and preconceptions: not only do they produce energy, they can also deliver the soundproofing and insulation qualities normally connected with traditional construction materials. Amongst their most compelling features, though, is the aesthetic appeal of each one: they are brilliantly printed with a range of artistic themes, making them particularly attractive to architects, construction companies, and project managers who may have been drawn to the idea of photovoltaic panels but put off by the limited size, shape and colour options normally associated with them.