Face-to-face trompe l'oeil.
A generator of positive energy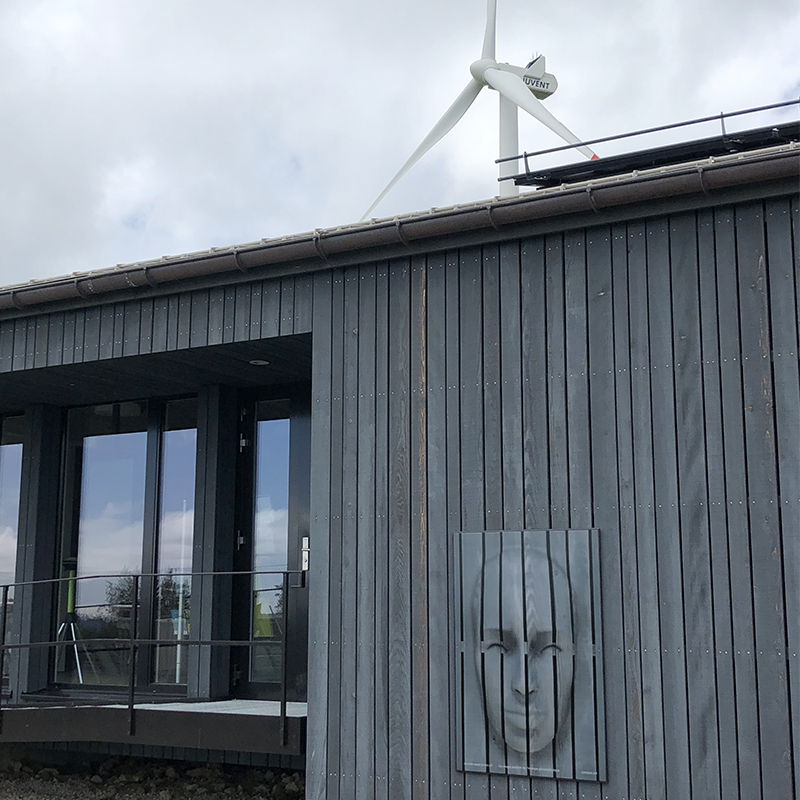 A face-to-face,
an effective tension
Compáz is proposing the phase-face work that contributes to broadening the fields of application of photovoltaic technologies. Inaugurated on 12 June 2019, the image is intended to generate positive energy.
A face-to-face trompe l'oeil, an affective relationship. An effective tension, the work producing energy. The image, printed on a specially designed film, is integrated into the photovoltaic module while keeping it functional.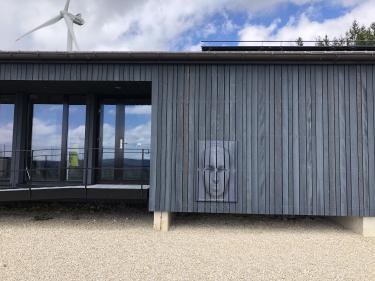 The technology used was developed by the CSEM in Neuchâtel and the company Solaxess. This technology allows photovoltaic modules to be individually adapted with high-resolution photos. The desired image is printed on a film that has been specially designed to be permanently integrated into the photovoltaic module. The film can be replaced if it is damaged or if the image needs to be changed. In this way, the old photovoltaic module lives on with a new image.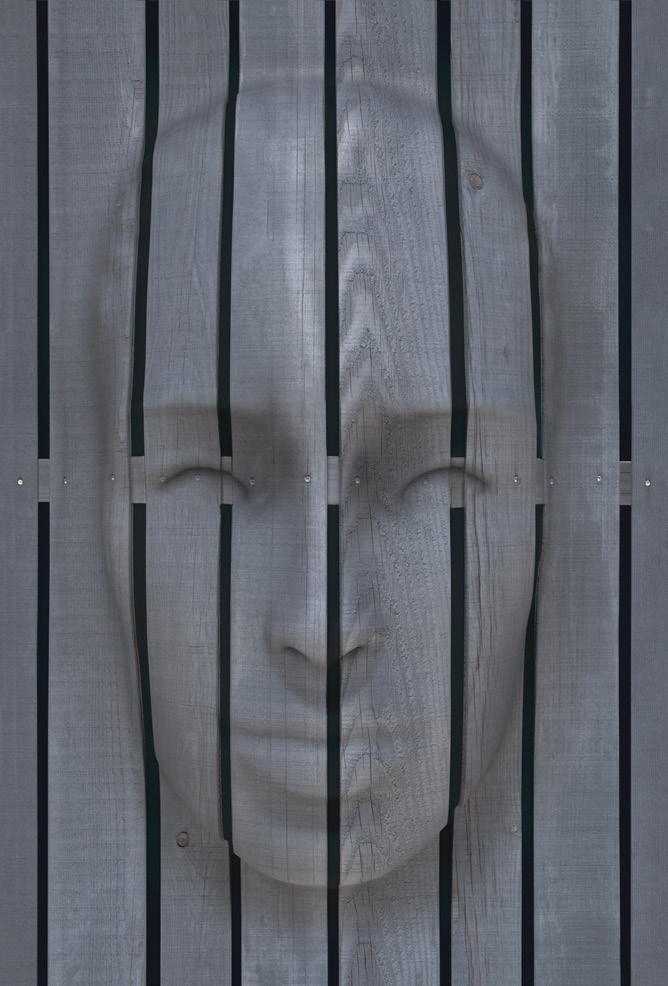 The photovoltaic module has a nominal power of 130W, is equipped with a microinverter with an output voltage of 230V AC (single-phase) and could therefore be connected directly to the 230V grid of the Mont-Soleil visitor pavilion. By demonstrating the versatility of the photovoltaic medium, Compáz demonstrates the almost unlimited potential of future renewable energy applications.