Together for active and efficient buildings. Demonstrate new cost-effective BIPV product concepts with high quality architectural design.

The Be-Smart project has received funding from The European Union's Horizon 2020 research and innovation programme under grant agreement No 818009.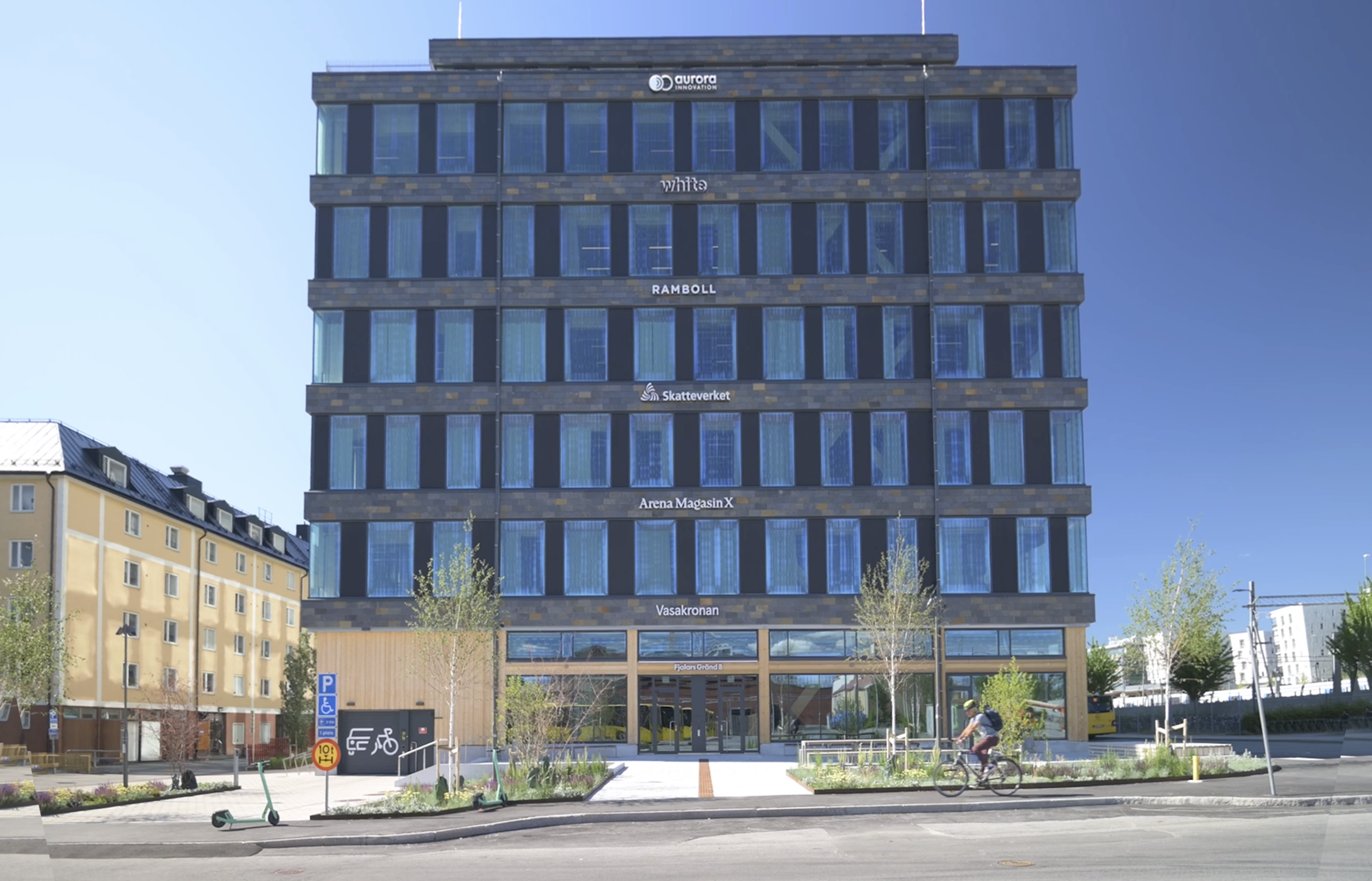 Turning solar panel into building element.
Let's be smart together
The purpose of Be-Smart unique and multi-disciplinary consortium is to significantly contribute to the implementation of a stronger European industrial sector in the field of solar energy. During four years, Be-Smart was able to prove it with four building demonstrators throughout Europe. Discover the realization, the major advances made to bring PV as a building element, as well as the testimonies of those who contributed to this project.
+160 contributions
Be-Smart Consortium attended to more than 160 national and international conferences. Activities have been supported by numerous publications and reported in many large audience medias.
Digital Roadmap
This solution-oriented roadmap aims at inspiring and connecting anyone active in the field to promote their specific actions and field of expertise and engage them to contribute actively to the European green deal goals. Roadmap contribute to enable the massive implementation and use of BIPV elements in the building industry.
25 videos (+2 hours)
interviews and tutorials
Capacitiy building programme is an online learning experience allowing to access content related to the BIPV technology, technical aspects, assessments and evaluation, technology trends, prospects and funding opportunities.
+250 posts
+85.000 views
Increase awareness through institutional content.
Web Serie and partner interviews to promote consortium activities.
Live guided tours of exhibitions and movie to summarize the consortium achievement.
+25.000 website visitors
The website (besmartproject.eu) gathers all the activities of the consortium and is consulted by an average of 500 visitors per month.
+900.000 live attendees
Huge audience reache through live showcase and exhibition. In Watt is Art Exhibition at Artlab EPFL Lausanne, at the 5th Art and Science. International Exhibition and Symposium AS - Helix in Beijing, Organization of the Solar Architecture Symposium in Zurich in collaboration with BIPV Boost Consortium and permanent installation of Figli del Sole exhibition in Sicili.
« It is not enough to do less bad, the problems are
so big we have to start doing more good.»
Keith Boxer, Architect RIBA
Head of International Research at White Arkitekt
Project news
This summer, Compaz inaugurated "Figli del Sole", an exhibition part of the Be-Smart project and located in Oliveri, Sicily. 
At the heart of "Figli del Sole" are photographic portraits of Oliveri residents, which are intriguingly integrated onto photovoltaic panels and displayed in a public park in Oliveri. The subjects – men, women, and children of the community – reflect the diversity of Oliveri, which is part of the Sicilian county of Messina.
Until 20 December and as part of the Be-Smart project, Compáz is offering the "Watt is Art" exhibition to people visiting the Théâtre du Passage in Neuchâtel. 
If you follow Compaz news, you will know that our activities are currently largely linked to the European Be-Smart project. But what exactly is Be-Smart? What is the purpose of this project? 
Through the film we made about the project, we wanted to summarise the different actions that have marked its life, and what they have contributed, combining technological progress and artistic approaches to enable us to see photovoltaic innovation from a disruptive angle.